FREE QUOTE
Get A Response In Minutes
We look forward to assisting!
Know Hobart
Rats, Mice, and Rodents
Rats and mice in your home can be big trouble for you. They are mostly found near pipelines, gutters, and darker corners of your place. Moreover, rats, mice, and rodents have very resistant behaviour. They are great at hiding and running away from you and catching them without professional help is a difficult task for you! They are experts at residing both inside and outside of your home. In Hobart, you can find rabbit rats, rock rats, stick nest rats, hopping mice, brushtail rats, Norway rats, Roof rats, etc. So, if you suspect any rodent issue at your property, do reach out to us for rodent control Hobart services.
RIP Rodent Control Is Easy
Talk To Our RIP Rodent Control Experts And Book The Best Solution And Service
We have all resources for professional RIP Rodent Control so we can do it perfectly.
RIP Rodent Pest Control:
A Professional Team for All Your Mice and Rat Removal Needs in Hobart
RIP Rodent Control is a local rodent control company in Hobart. We provide professional rodent control services for all kinds of rats and mice issues. Rats and mice are experts in making their way into your property and invading for a long time. Therefore, our rodent pest control Hobart experts use a standard and detailed process for their elimination.
We are well aware of handling Hobart rats effectively. Considering the price, we ask for reasonable rodent control costs. So, if you are fed up with rats at your place, simply book us today!
Our rat control Hobart team is actively doing same-day and emergency services. We know rats multiply fast and hence we make sure to offer services on time! We even, use eco-friendly methods of rodent control. Speak to our experts at 0488 851 508.
RIP Rodent Control Is Easy
Talk To Our RIP Rodent Control Experts And Book The Best Solution And Service
We have all resources for professional RIP Rodent Control so we can do it perfectly.
Know The Harmful Effects Of Rats And Mice On You & Property
Rats and mice do not pose risks to your items but can also affect your health severely. Have a look at how rodents can affect your health.
Rat faeces can lead to the contamination of food,
Rats can spread germs and bacteria
Getting in touch with rodents directly or indirectly can trigger allergic reactions.
Mice can spread illnesses like Hantavirus, Salmonella, etc.
Know what effects mice and rats can pose on your Hobart property:
Mice faeces and urine can leave stains on carpets and rugs.
Rats can eat up your pet's food
Rodents have sharp teeth that help them chew your belongings
They can even chew your electricity wires and clothes.
Know More From City Of Launceston Officials – About Rat and Mice
Follow Our
Special Checklist To Control A Rat Or Mouse Infestation On Your Property
Winters are the time when rodents look for food and warmth and infest your home. Worry not, here is a reliable checklist to control and prevent rats and mice in Hobart.
Look for small cavities and holes and seal them up as these can be entry and exit points for rodents.
Search for rodent droppings, they are usually 2-3mm in length with pointed ends. If you find any, place rat traps.
Look behind the fridge and basement area for rodents
Clean your house more often. Make a habit of weekly dusting and thorough cleaning.
Keep your foodstuff in airtight containers.
Feed your pets indoors as this may attract mice to enter and attack.
On noticing rodent signs, place rat traps or sticky traps to trap rodents quickly.
The above checklist works best to avoid rodents in Hobart homes. Although, if you need professional assistance, our mice control Hobart team is only a call away!
Make Rodent Removal Or Control Easy With RIP Rodent Control
RIP Rodent Control is glad to help you with the best-quality rodent control services. Our local mice removal Hobart team is specialized in offering a wide range of rodent treatments. Feel free to count on us for an affordable, reliable, and stress-free rat removal Hobart. Check out for which services our mouse exterminator Hobart is most called for.
Rat
Rat Pest Control Service in Hobart
Our experts offer the ultimate removal of rats by controlling and sanitizing your place. Further, our treatments are done in a manner that rats do not infest back in the long run. So, speak to our rat exterminator Hobart today!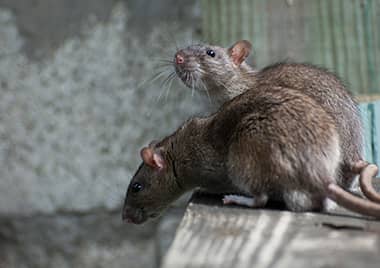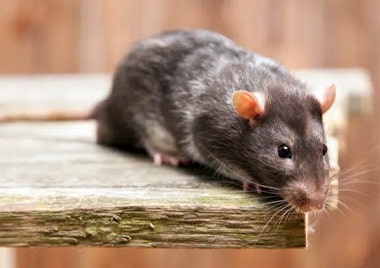 Mice
Mice Pest Control Service in Hobart
Suspecting mice in your kitchen area? Is there a footprint on the countertops? Wait no more and call our mice exterminator Hobart today! Our pest control Hobart mice team uses organic and effective solutions that offer quick results.
Safe
Safe Rat Removal Services in Hobart
Looking for a safe and secure solution against rats on your property? If yes, appoint us for safe pest control Hobart rats service. We are active 7 days a week to offer professional rat pest control in Hobart.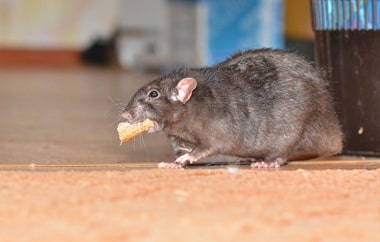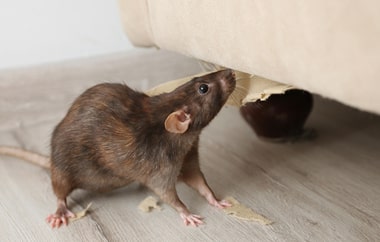 Mouse
Mouse Control Services in Hobart
Why risk your belongings with a mouse when you can book the finest mouse removalists in Hobart? Yes, we have an eye for detail and deliver the best service at the right rates. Call for more!
Rodent Control Is Easy
Talk To Our Rodent Control Experts And Book The Best Solution And Service
We have all resources for professional Rodent Control so we can do it perfectly.
Why Hire
RIP Rodent Control Service?
Hiring us for rodent control Hobart service can benefit you in multiple ways. Have a glance at the below-given specialities:
We are available for same-day and emergency rodent control services.
Our experts have valid licenses, certifications, and experience for effective service.
We are your local rodent removalists in Hobart.
You can book us or share your queries 24 by 7.
Our rodent control Hobart price is affordable.
We Are Hobart,
South Australia's Leading Rodent Control Company
RIP Rodent Control is well-known in Hobart for offering top-class rodent, rat and mice management services. Being in the business for many years, we pride ourselves on being the best providers of rodent removals all over Hobart, TAS. Also, we keep our pest control tools up to the mark, use natural pest control methods as well as keep our rodent exterminators fully trained.
When you schedule us for any sort of rat control or removal work, you get the service done with utmost care and professionalism. Our experts are friendly and also share free rat prevention tips with you. With flexible booking options, we like you to appoint us as per your comfort. To make a booking, simply place a call at our toll-free number!
How to Do
RIP Rodent Control Experts Work in Hobart?
Our rodent control Hobart process is simple and effective. Further, our process is flexible and can be customized to suit your requirements. Check out the details below:
We carry out a primary inspection in which we look out for rodents and identify their type, and level of infestation.
Next, we prepare a control plan and share price estimates with you.
This is followed by the main treatment. It can include- baits, glue traps, shock traps, etc.
Next, we remove the deceased rodent and disinfect the treated area.
Lastly, we share a report on the control done plus suggestions for follow-up service, if necessary.
FAQs
Frequently Asked Questions
You can either use different DIY options, like place baits and traps for rodents. Or if you think rats are out of your control, calling for a professional rodent control Hobart service is a reliable option.
Since our pricing for rat removal and control is low, we ask for reasonable rodent and mice removal services. You can call us for pocket-friendly mouse control.
Yes, our rodent control treatments are active for commercial places. Such as hotels, restaurants, cafes, hospitals, movie theatres, buildings, warehouses, etc.
Catching roof rats is not a difficult task for us. We have the latest techniques and experts to handle roof rat problems. Worry not, our roof rat removal cost is genuine and affordable.
Professionals first inspect the affected area, search entry and exit points, remove the source and offer a customized control process using physical and chemical-based methods. For more details, reach out to our rodent control Hobart team today!